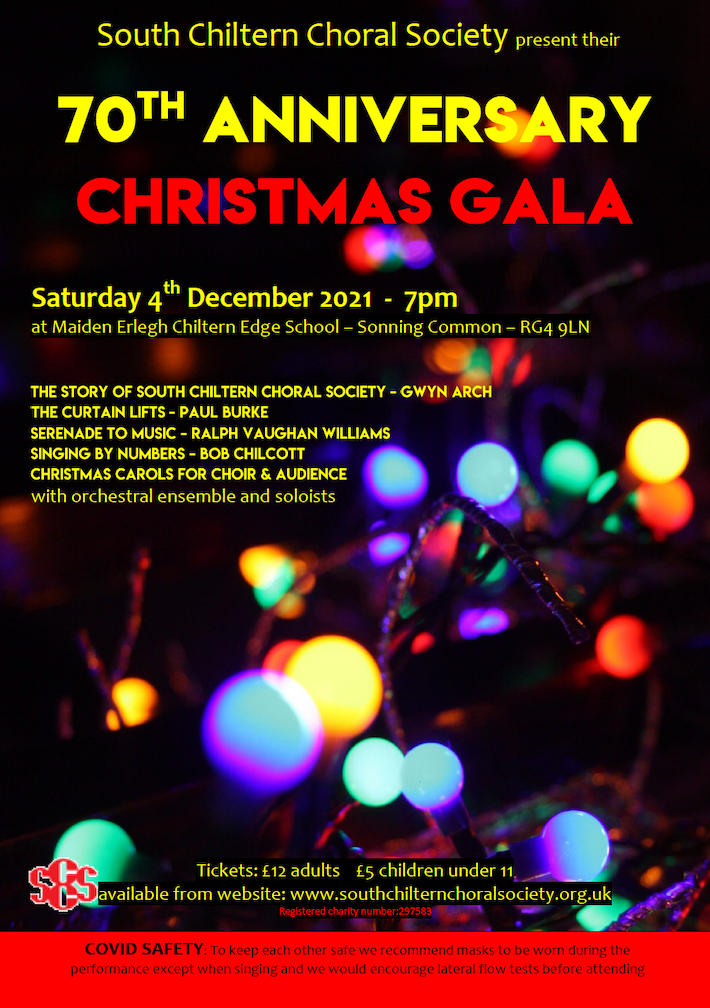 This concert will be slightly different from our usual Christmas concerts. Please note:

- there will be no interval
- for the safety of everyone, please continue to wear your mask during the performance except when there is audience participation.
- we recommend you do a lateral flow test prior to coming to the performance



The charity we are supporting at the 70th Anniversary Christmas Gala on 4th December is the NATIONAL AUTISTIC SOCIETY. During the Gala, there will be a short presentation of the Society's aims.
Due to Covid, we are not collecting cash this year. Please donate online via this link Donate (autism.org.uk)

Thank you for your support