SCCS members have just returned from a very successful tour of Bruges, August 24 - 28th. SCCS had been invited by the Roeselaars Kammerkoor, based in Roeselare south of Bruges.



The tour was arranged by Richard Larkin (chair) with help from other choir members particularly Mary Esslemont and Margaret Perry. Paul Burke directed the choir - for the last time - with Ian Westley accompanying.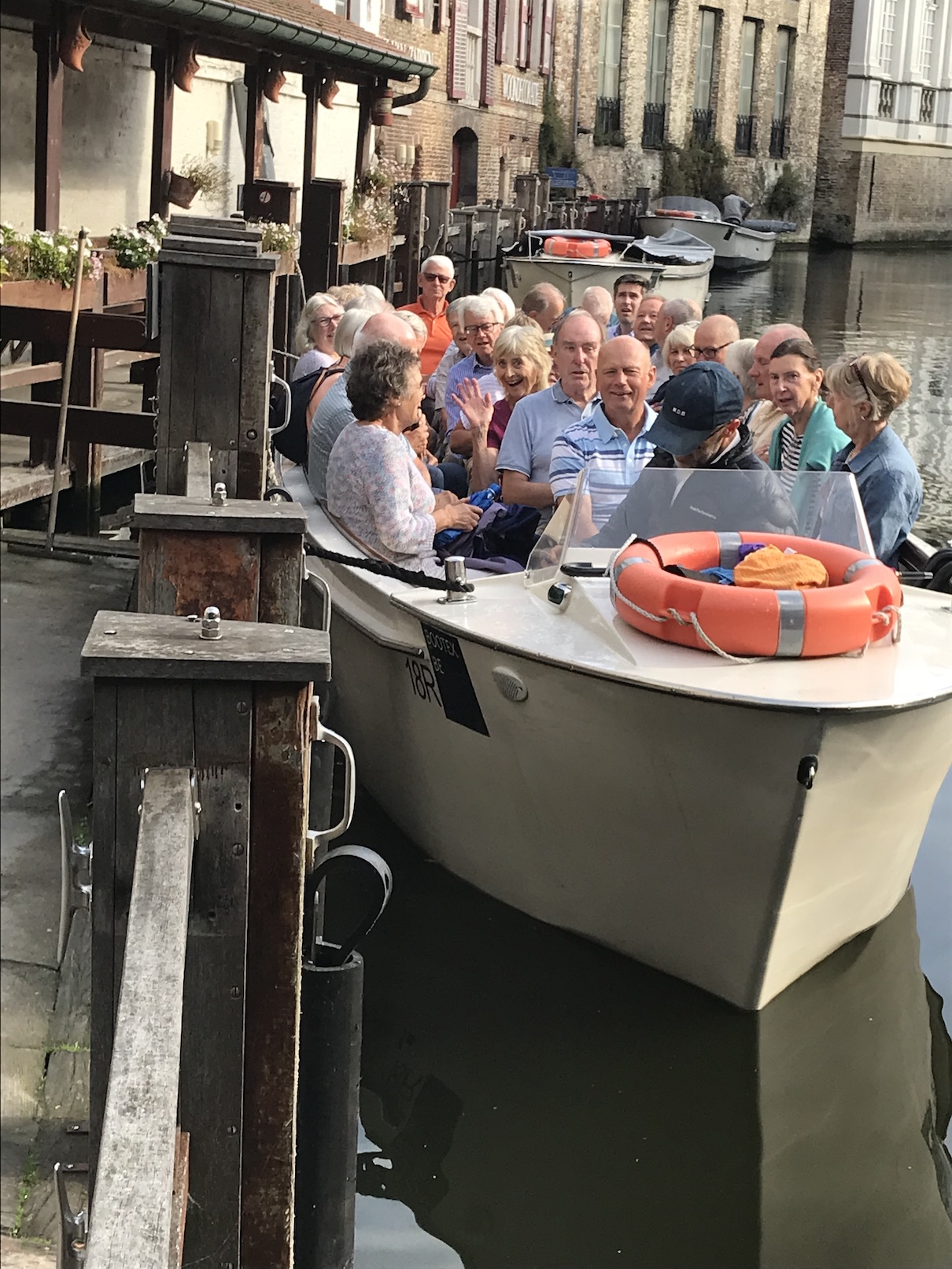 The tour started on Friday August 25th with a group tour round the famous Bruges canals.

Following a rehearsal in the hotel we all enjoyed a typical Flemish meal at a local restaurant "DeVlaamsche Pot" in the evening.

On Saturday the choir took a coach to Roeselare where we were welcomed by the Lady Deputy Mayor and the RKK chair Ann Sarre.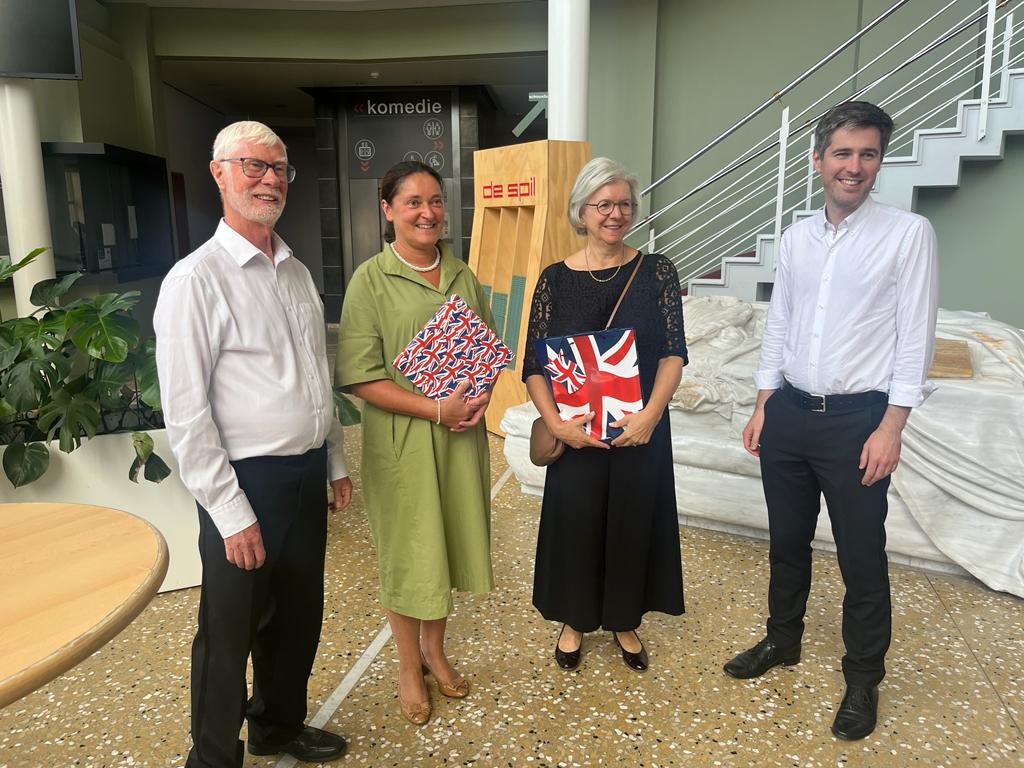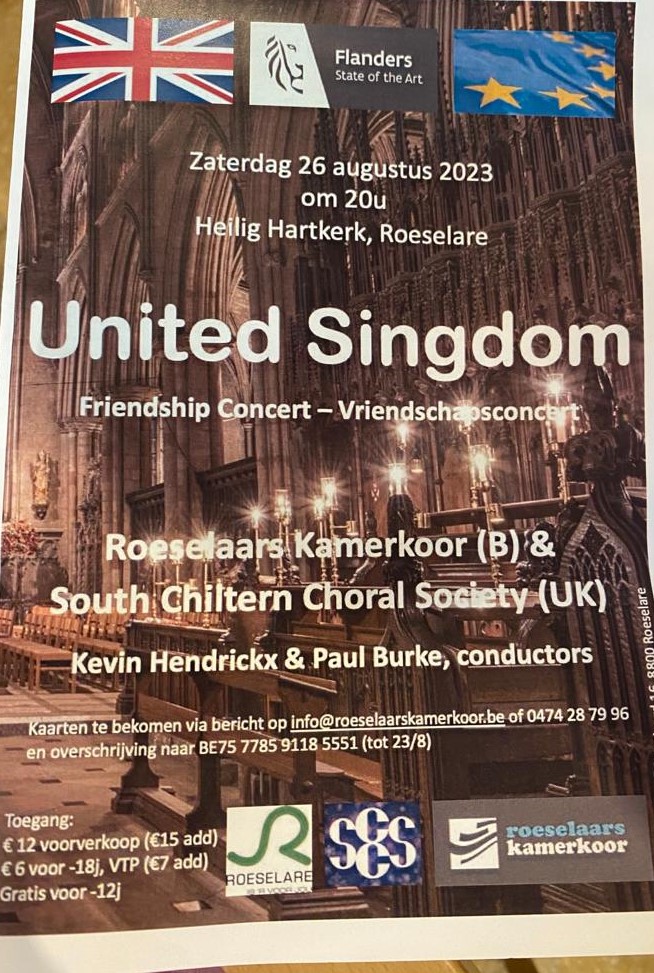 After a joint rehearsal we presented our concert in the Sacred Heart Church. SCCS sang the John Rutter "Sprig of Thyme" and RKK sang a number of classic songs a capella. They were very good! We concluded the concert by the joint choirs singing Cesar Franck Panis Angelicas

On Sunday the choir sang in the church, at the well known Beginhof in the centre of Bruges. We were very honoured that Sister Stephanie allowed us to sing in this beautiful church.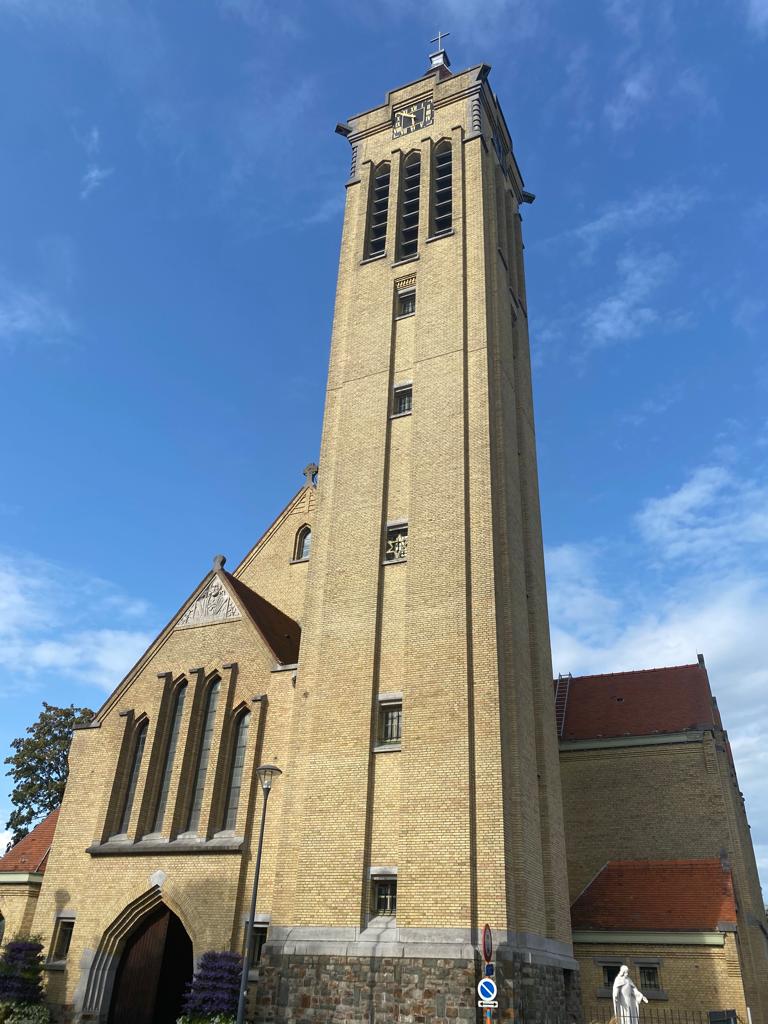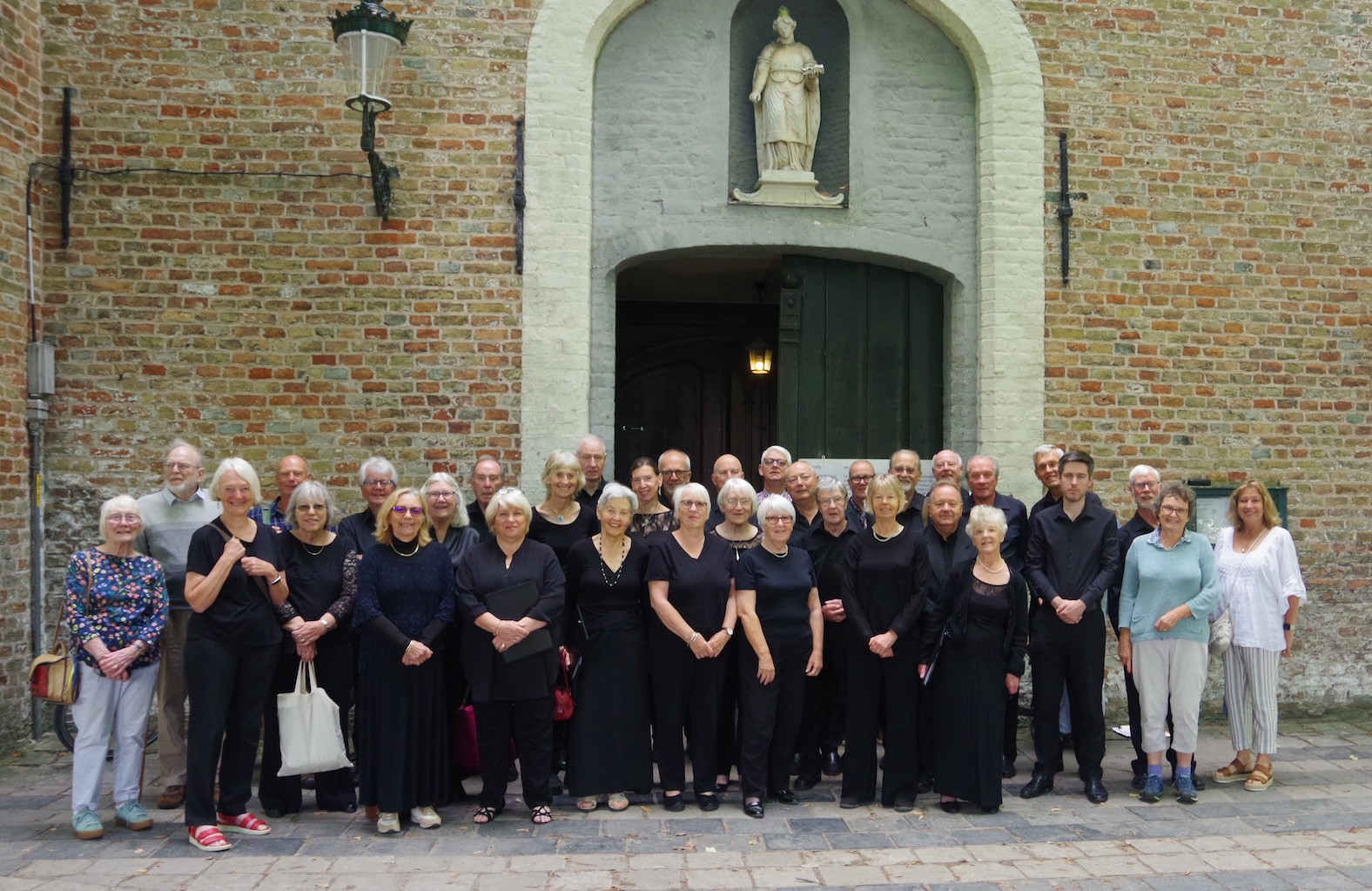 After lunch on the Sunday some members of the SCCS party had a very moving tour of the WW1 battlefields culminating in witnessing the last Post ceremony at the Menem Gate.

Throughout the tour we did some research on the local beers, which we had to repeat on a number of occasions!! This was indeed Paul's final concert and we wish him well in his next venture.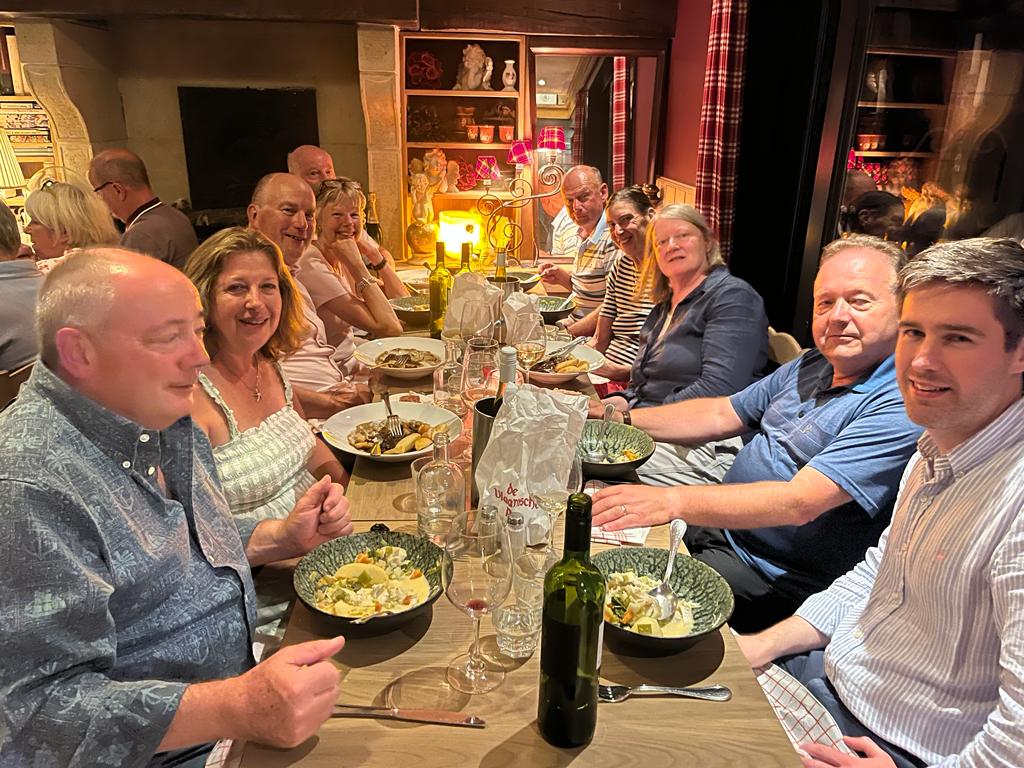 There are more photos from this tour in our photogalleries, available to SCCS members only.