Many SCCS members have asked about making a donation to the Gwyn Arch Foundation www.gwynarchfoundation.org.uk, and also how to apply for a grant from the Foundation for young people's music making activities. The following information has been supplied by the Gwyn Arch Foundation for members of South Chiltern Choral Society......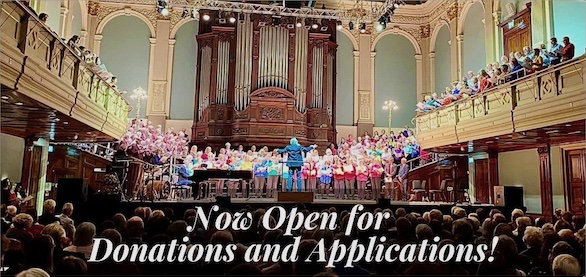 Donate to Gwyn Arch Foundation

You can now make a donation to the Gwyn Arch Foundation directly from your online banking account. This could be a one-off donation, or you could set up a regular monthly Standing Order to give a chosen amount each month.

To donate, please follow these two simple steps:
Use the following bank account details and set up your one-off (or regular monthly) donation from your online banking account.

Account Name: Gwyn Arch Foundation
Sort Code: 60-17-21
Account Number: 10000275
(please double-check that you typed FOUR zeros!)

And please make sure you include your surname in the reference field.

Then, please send us a brief email to info@gwynarchfoundation.org.uk to let us know that you have made a donation (and whether it is a single donation or a regular monthly one). This will help us match up donations received, with our supporter list. Note: please do NOT include your bank account details in your email! We want you and your data to stay secure. (In future, we plan to set up an online donation portal, where you'll be able to do both these steps in one simple, secure process).
For further details, please see the Gwyn Arch Foundation website www.gwynarchfoundation.org.uk
Registered Charity No. 1201966

Many thanks
Gwyn Arch Foundation Trustees