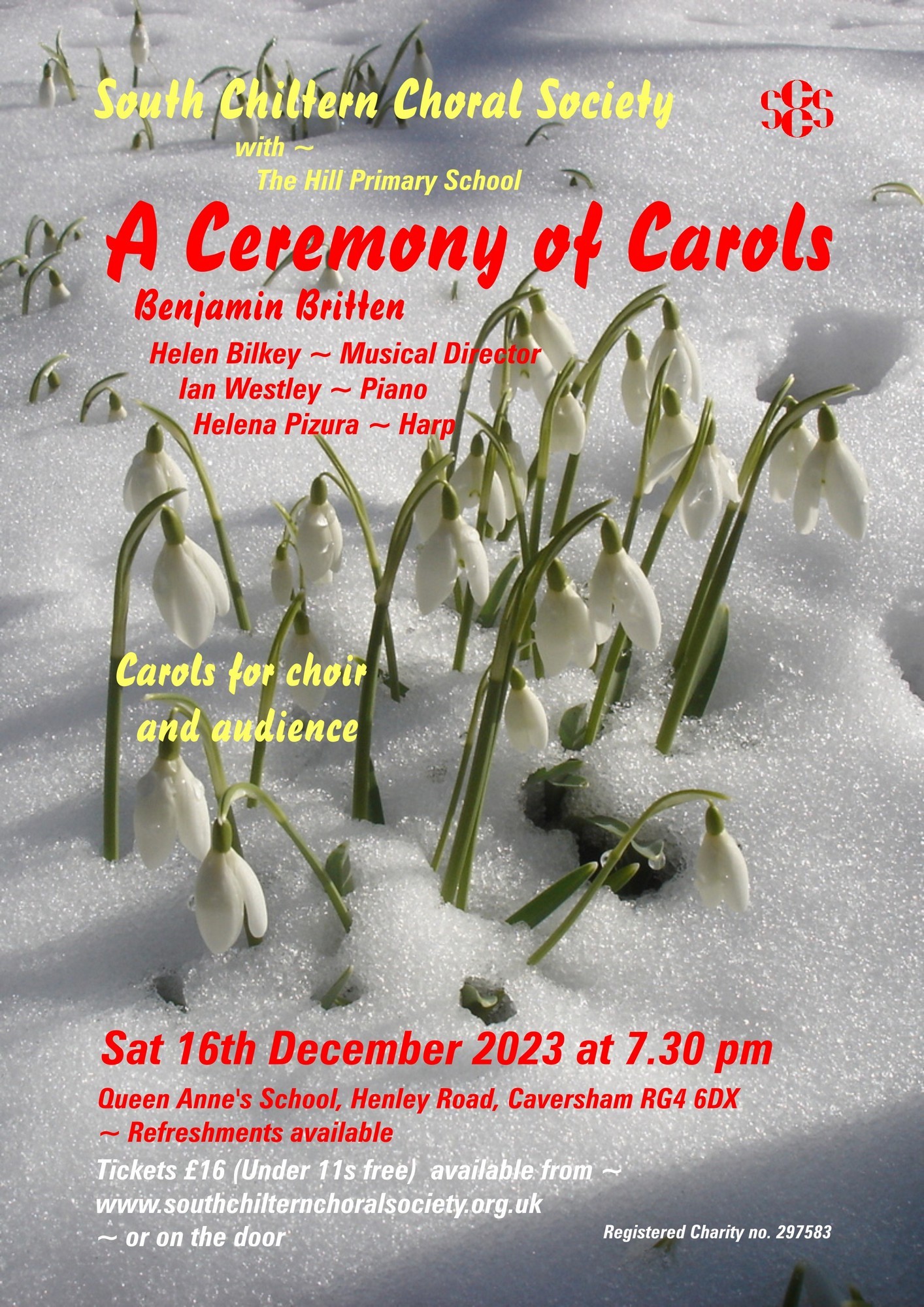 Our next concert is on Saturday December 16th at Queen Anne's School, which will be our traditional Christmas concert. The concert will include audience participation carols and we will be joined by The Hill Primary School.
The choir will be singing Benjamin Britten's "A Ceremony of Carols" with harp accompaniment.
This promises to be a great evening.